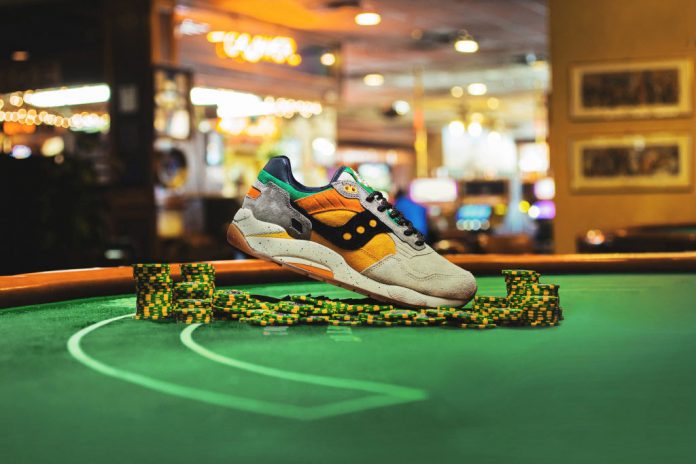 La première collaboration entre Feature et Saucony sur la G9 Shadow 6 puisait son inspiration du jeton de 100 $ et était intitulée « High Roller », la seconde version « The Barney » était inspirée du jeton de 500 $ et pour cette troisième version baptisée « The Pumpkin », le jeton de 1000 $ a été choisi.
Pour cette édition, la running revêt du daim pour des coloris vert, bleu, gris, noir et l'accent a été mis sur le orange citrouille, d'où son nom. Sur la semelle intermédiaire, on distingue des tâches d'éclaboussure.
La Feature x Saucony G9 Shadow 6 'The Pumpkin' sera commercialisée ce samedi 7 mars à 6h du matin en France. Elle sera disponible un peu plus tard en ligne, notamment chez Asphaltgold, Afew, Sneakersnstuff ou encore 43einhalb pour un prix de 160 euros.